When do we sleep? Will there be a pool full of liquor on the Main Green? Can the Ratty really function as an exclusively drunk eatery?
An interview with the one-and-only. Binder's full of wisdom.
Blog explains it all!
Tips for Freshman
Don't miss the carnival
Don't miss the carnival
Don't miss the carnival
For more information, check out the link. Don't forget to tweet @BlogDailyHerald and use the hashtag #ruffwatch if you spot them. Or submit your stories/pictures to us (we're creeps, we know). 
Submission: Hey that's me!
Glad you like my work! (http://fuckyeahbrownuniversity.tumblr.com/post/24265967990/brunonia-subway-map-so-cute-taken-with) Go to http://www.mapuccino.com to see more!
Thanks! These are actually super cute, I suggest everyone check it out. We LOVE the Brunonia map.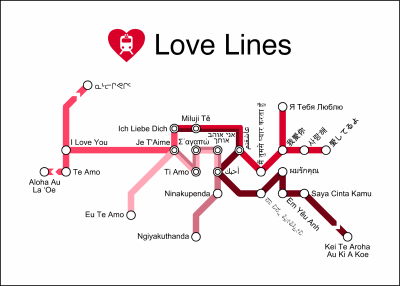 Q:Hello! I'm looking to transfer to Brown and I have a question regarding test scores. My SAT scores from high school aren't as academically competitive as I would like them to be, so I wanted to know if Brown accepts SAT/ACT retakes? I've heard some colleges don't let transfer students retake the tests, meaning I'd have to send in the scores I have now. Any ideas?
Anonymous
It appears to me that if you applied to a school that required test scores, you need to send test scores, but you can report directly from College Board, which shows to me that you can use new scores (thus, you can retake). 
However, I deeply suggest you call the admissions office yourself, rather than asking us. I wouldn't want you to waste your time and money on retaking it. 
Q:So I'm currently trying to choose between Brown and another school. My heart tells me that I should go to Brown, but my head kind of tells me otherwise. At Brown I would have to take out some loans but at the other school I have a full ride. Any suggestions on decision making?
Anonymous
The way someone explained away the debt that I will inevitably graduated with was like this: a Brown diploma has a lot more weight than most schools in the country, and one day it WILL pay for itself. 
Listen to your heart, is ALWAYS my advice when it comes to college. I was deciding between here and a school that would have given me broader options socially and probably would have given me a more structured educational experience (which many people see as a GOOD thing), but my gut told me to go to Brown, and I did and I love it. Very few people have regrets about following their heart, following your head is a different story. 
Also, talk to Brown about possibly giving you more help financially, they're good about that.
Q:I was just accepted into the class of 2017. This may sound fairly petty, but how's the social scene at Brown?
Some choice selections from the article:

First and most importantly: You are not "too cool" for anything.
Your host: Understand two things:
Brown's midterms literally last all semester long, so your host may be really stressed out.
You are coming to visit a few days before Spring Week Weekend.
"So what other schools are you looking at?":  If this question comes from a current student, oblige and answer it so we can shit on all the other schools in the country (just kidding, but Brown is the best). If you're asked this question within the first two minutes of conversation with a fellow pre-frosh, we would suggest turning around and walking away. It's a stupid question that always makes one person feel bad and another person feel superior.  For those of you that have already decided on coming to Brown, beware that a good portion of accepted students have gotten into a lot of other big name schools. Don't let it get you down, because when you show up in September for orientation, we promise that your class will be ever true to Brown. Also, Harvard sucks.
See you all on College Hill soon!
jisd:
hiss roar caw caw 
Jen Berry is a student at RISD that makes comics about RISD. I'm aware that's not exactly the same as comics about Brown University. But the comic above gets pretty close to my feelings if you substitute "art students" with "Brown students"
Q:I take IB and I just got into Brown for class of 2017. So just helping out with the IB score questions. I had a predicted of 39 (without bonus points), which is three 6s and three 7s. And a 42 with the bonus points. Good luck to all!
Anonymous
Q:Hi! Do you think it's better to send a letter of continued interest after being waitlisted to the dean of admissions or the regional reader? Thanks!
Anonymous
To the regional reader since they are the ones who advocate for your application in front of the dean and other committee members when they make waitlist decisions. Also, sometimes if waitlist students call and try to speak to their admissions officer they might get through and get to talk to them for a minute or so. But that all depends on who picks up the phone and when they call.
-From a friend at the admissions office
Wes Craven Keynote Speaker - Sunday April 14, 1pm, Granoff Auditorium

Wes Craven is an American film director, writer, and producer best known in the horror genre. He is the master of macabre. He has kept audiences on the edge of their seats as a filmmaker with heart, guts, humor, and a visionary imagination. He brought cinema goers Freddy Kueger in the '80s and reinvented the slasher genre with Scream in the '90s. In addition to the A Nightmare on Elm Street and Scream series, he has directed The Hills Have Eyes, The Last House on The Left, and Red Eye, among many others. Ticketed Event (details to come).
We go to the most beautiful school! This is from Campus Dance, an annual commencement week event where alumni, graduating students, and current students dance on Lincoln Field, the Quiet Green, and the Main Green under glowing lights.